Bedwetting Treatment for Children | Assessment, Treatment
&

Results
Is your child over five years old and still wetting the bed?
Although your child will most-likely develop nighttime bladder control in their own time, you and your child are probably experiencing stress at sleepovers, school camps and family camping.
As they get older and continue to wet the bed, thoughts can begin to creep in:
• Is there something wrong with my child's bladder?
• Does my child's bedwetting mean they have developmental problems?
• Will my child wet the bed into their late teens?
Chances are the answer to all of these questions is… 'No. Your child is perfectly fine.'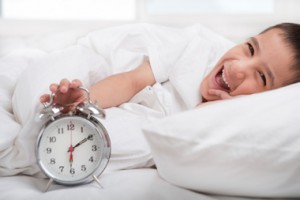 But if you want the assurance and peace-of-mind that your child will stop wetting the bed in their own time (and hopefully soon), this is where Able Therapy can help.
Our paediatric continence therapists are highly experienced in developing bladder control in children. We can assess your child and implement a plan, so that a dry bed becomes the new norm. In a lot of cases the cause is something mild that can be treated in a non-invasive way and without the child even being aware of the treatment.
Whatever may be the cause, we can help by being the first step in getting real results for you and your child.
Meet Our Team
Wendy Shannon
Wendy Shannon is a Physiotherapist continence therapist with many years of experience in treating children's developmental, neurological, and continence (including bed wetting) difficulties.
• APHRA registered Physiotherapy
• Pelvic Rehabilitation and Continence Post-Graduate Studies (Melbourne University)
• Lymphoedema Therapist (Royal Brisbane Womens and Childrens Hospital)
Amanda Smith
Amanda Smith is a specialised trained paediatric Occupational Therapist qualified from the USA. She brings with her the latest and the best of what the USA system has to offer in the treatment and management of children with ASD, Autism, Behavioral, learning, developmental delay and Cerebral Palsy.
• APHRA Registered Occupational Therapist
• National Board of Occupational Therapy accreditation USA
• California State Occupational Therapist
• Master of Science in Occupational Therapy (Paediatrics) San Jose State University, USA
Rinda Strydom
Rinda Strydom is our latest Paediatric Occupational Therapist with over 16 years experience. Rinda has moved with her family from South Africa, New Zealand and has now decided Australia is home. Rinda like Amanda has a special interest in children with schooling difficulties including ASD, ADD, Autism, Cerebral Palsy.
• APHRA Registered Occupational Therapist
• Bachelor Occupational Therapy
• Honours in Augmentative and Alternative Communication
• Pretoria University Post-Graduate in Health Services Management
Frequently Asked Questions About Bedwetting Treatment
Q. I've already tried the bedwetting alarms and they didn't work. Why do you think it will work this time around?
A. The success of such treatments is enhanced when paired with professional support so just because you've tried it once does not mean it won't work the second time around!
Q. What happens if the standard treatment don't work?
A. Every child is different and bedwetting is the result of multiple factors. Treatment will always begin with the least invasive methods. But if your child has an underlying condition, which is causing them to wet the bed, treatment will be specific to that cause and will vary from case to case. If it was easy for your child, then they would be dry already. Your therapist will help your child and yourself identify all of the factors. We call it" getting all our ducks lined up in a row"
Q. What if I don't want to use medication treatment?
A. Bedwetting medication is sometimes offered, however, if it is your preference to avoid drug therapy, tell your advisor so they can exclude it from the treatment plan. It is rare that a child that we have seen required medication .
Q. What if my child has a sensory processing disorder or aspergers?
A. Children with Sensory Processing Disorder and Asperger's are welcome.