Benefits of Occupational Therapy
Rehabilitation
Skill Development. We can help our disabled clients to learn new skills or explore gadgets that will achieve their goals. Small gains can have a huge impact on independence. Finding Via NDIS can be utilised, so ask at ABLE Therapy 07 35558196 how we can help.
MASS funding for free government supplied equipment. ABLE can assist rural and remote communities assistance with applications using technology to evaluate and assess our clients needs. Distance need not be a barrier to obtaining funded equipment.
NDIS  we can offer remote assessments to access funding.
For rehabilitation in a home environment in skills that matter to you.
Those newly discharged or planning discharge from hospital
Rehabilitation after a broken hip, hip replacement or other hip surgery.
Rehabilitation after knee replacement or other knee surgery.
Rehabilitation for Multiple Sclerosis ( MS ) Lymphoedema, CVA /stroke, ABI, ( Aquired Head Injury)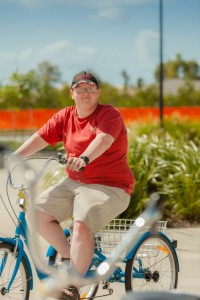 Our Occupational Therapists can assist with:
MASS applications ( Medical Aids Subsidy Scheme)
CAEATI applications. Up to $10,000 and therapist application time funded to facilitate the disabled access the wider community. This could be equipment such as scooters, specialist sports wheelchairs, hand recumbent bikes, segways, or speech devises that would not be available through MASS .
Direct applications to Home Assist for minor and major home modifications.
Continence products applications CAPs.
We are providers of therapy services to organisations providing services under " Your life, your choices" 
Manual Handling  Training for residential fascility staff and carers. Cater to the individual manual handling requirements of the client. Individual solutions for individual needs.